PRINCIPAL MESSAGE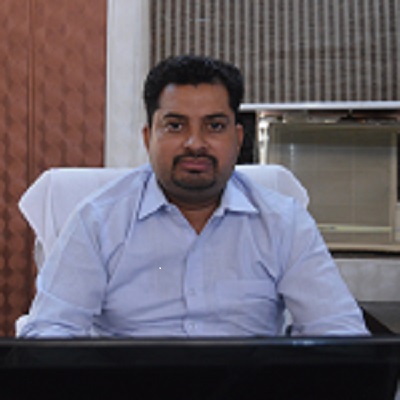 Dear Students
I am very pleased to see that Baba Kuma Singh ji group of Institutes are continuing to grow from strength to strength with each passing year, and in the last year, it has added many feathers to its cap. I pray to God for shower his blessings on the entire family of BKSJGI family. With the blessings of the Almighty and as a result of the dedication, commitment, and hard work of staff, the college has been able to progress successfully realizing its goals and vision would like to applaud the Principal of our Engineering College, Dr. S.A. Khan and our Principal of Degree College, Dr B.S Sandhu. Their indefatigable perseverance and efforts have resulted in the progression of this Institute in all areas.
With proud legacy of 17 years, the college has excelled in every field. Many students have registered their presence in the merit list of I.K.G Punjab Technical University and others have brought laurels in cultural activities in zonal and inter-zonal youth festivals. We are Techfest Champion at intercollege competition and have won the runner up trophy this year also. Students educated from the college have carved a niche for themselves in various fields at national and international levels.
Dear students, in this era of cut throat competition, it is of paramount importance to be equipped with appropriate knowledge, habits, attitudes and values leading to holistic development. Co-curricular and extra-curricular activities organized regularly by various departments and societies facilitate the process of creative and critical thinking. Our students are protected from external disturbances, thus ensuring that they get the maximum advantage of the best time in their lives to study and evolve. The best possible atmosphere for academic growth is provided for the benefit of both the students and the parents who have placed their trust on us. Last, but not the least, my best wishes to BKSJGI, its staff and students, all the parents, and all those associated with this institution. I intently believe that you would develop versatile personality during your stay in this temple of learning.
I would like to also express my thanks to all our staff members for their dedication, hard work, discipline, and creative innovation that has helped in taking the college to newer heights. However, with the past experience, expertise and dedication of the Founder Chairman and Executive Directors, and with co-operation of all involved, the group has taken off in a highly satisfying manner since beginning. I am sure that the group will excel very rapidly as it has achieved excellent results year after year.
To be successful in life, have ambitions and define your goals clearly. Discipline and hard work is the key to success. Be regular in your classes and focus on your goals. Your concerted efforts with the able guidance of your teachers would definitely provide you a blissful and successful life.
"With wishes and God's Blessings".
Dr SA Khan
Director Cum PRINCIPAL